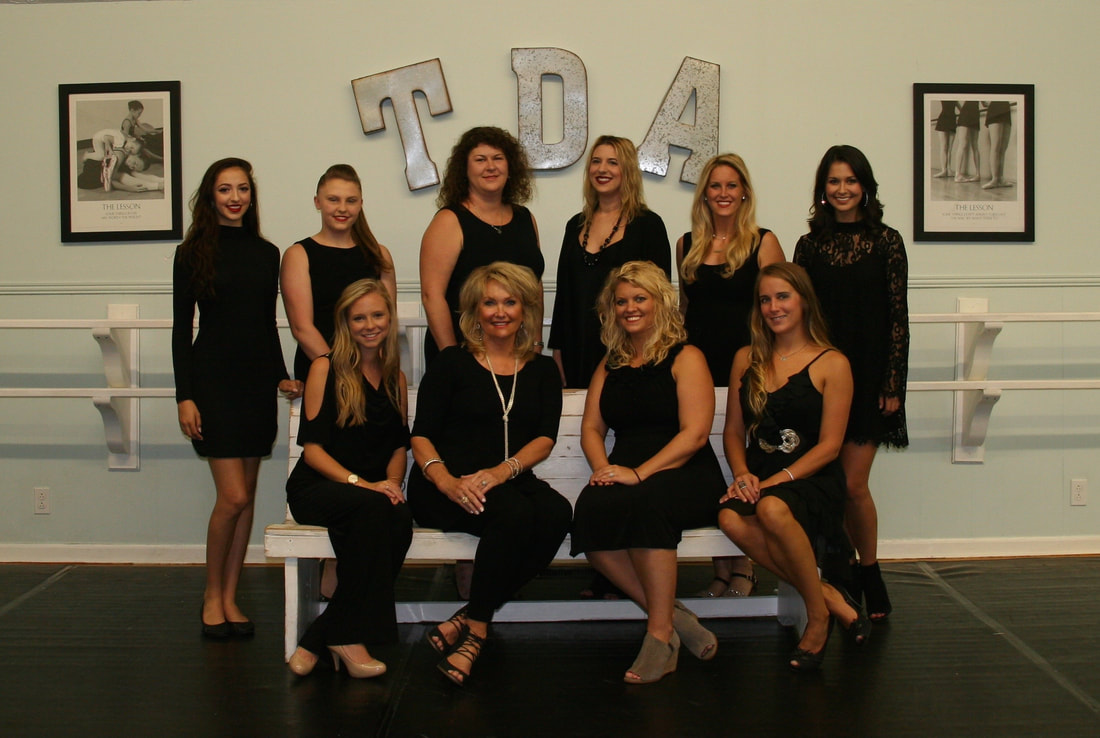 Lana Toon became the owner and director of The Dancers Academy in 1981. She earned her Certification to teach Ballet, Tap, Tumble, Jazz, and Ballroom through Chicago National Association of Dance Masters in 1978. Her CDE in 1980 and earned her Masters in Dance Education in 1986. Lana has trained with such professionals as Fred Kelly (brother of Gene Kelly), Gus Giordano (teachers' teacher of seminars in the United States and in Europe). Tommy Sutton, Tom Ralabate, Terrell Paulk (with the Atlanta Ballet), Elizabeth Carroll (former first soloist with American Ballet Theatre) and Tom Alexander who has worked with Debbie Reynolds, Dolly Pardon, Marie Osmond and Bob Hope. Lana has many years of experience as a professional dancer, teacher, and choreographer in the entertainment, modeling, and dance industry. She has choreographed and judged numerous events such as Miss Nashville Pageant, Miss Sumner County Fairest of the Fair, along with School and Church events in Nashville and surrounding areas. Many of her students are second and third generation students, which are active in their school show choir, dance and cheer teams. Some of Lana's students have further pursued dancing careers as instructors, dance studio owners, modeling, acting, within ballet companies, and studying with The Radio City Rockettes in NYC.

---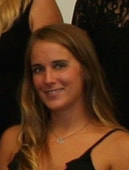 Holly Estes began taking dance classes when she was 4 years old at The Dancer's Academy in Goodlettsville TN; she continued her dancing career there to her 18th birthday. She also danced with the White House High School Dynasty Girls Dance Team and participated on the competition team. When she began her college career at Volunteer State Community College in Gallatin, TN, she was accepted into the College's Cheerleading and Dance Team Organization, which provided her wonderful learning experiences. After taking a break from dancing for a few years to have two wonderful children, she began taking ballet classes again at The Dancer's Academy and was offered a job to teach. Since 2011, she has been teaching ballet, tap, jazz, hip hop, and tumble. Just this past summer in 2014, Ms. Holly traveled to Chicago to participate in the Chicago National Association of Dance Masters Summer Teacher's Training School. She completed the appropriate examinations to become certified to teach ballet, tap, and jazz technique. Ms. Holly's true passion is dancing and there is nothing better to her than passing that down and sharing it with children and adults from ages 3-93! The day she wore her first pair of pointe shoes, ballet became her truest dance form passion. She hopes to always dance and be able to share her knowledge and experience with children in the studio.

---

Jennifer Eklond's dance studies have included dance classes from age 3 years old to 21 years old, at various dance schools in middle Tennessee including The Dancers Academy. At the age of 15, she began dance student teaching courses and received her teaching certification from Chicago National Association of Dance Masters and Southern Association of Dance Masters. Ms. Jennifer has been teaching dance for 25 years. She is a graduate of Belmont University and received a Masters in Teaching from Trevecca University. Ms. Jennifer spends her days teaching 2nd grade and has two terrific children – Jonathan and Jenna Kathryn.

---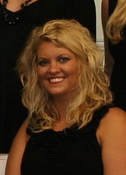 Macy Box, at the young age of two and a half years old began taking the stage. She started out with ballet and tap, and eventually grew to love the art of dance and mastered all genres. Her passion for and her love of dance and students has been an asset to The Dancer's Academy, Goodlettsville, TN, where she continues to teach and has for many years. While working on her degree at the University of Tennessee in Knoxville, TN she advanced her dance studies with a social dance which qualifies her to teach adults as well as children. Mrs. Macy became an licensed Zumba instructor in 2013, which allowed her even more to expand her dancing dynamic.

---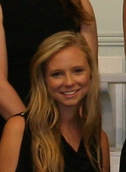 Delaney Jones has danced at The Dancers Academy for 15 years. She began her student teaching 4 years ago under the director and owner of The Dancers Academy, Mrs. Lana Toon. Ms. Delaney has since been teaching her own students the technique and discipline of dance. She is currently a Senior at Beech High School in Hendersonville, TN. She enjoys ballet, tap, tumble, lyrical, and hip hop dance, and participates in The Dancer's Academy competition team. In recent years she has designed choreography for shows of singing artists such as Bailey Dozier and the opening number of The Dancer's Academy Spring 2014 Show. Her passion as a dance instructor is to let God use her as a light in the lives of her students through showing them love and providing a fun and safe environment.
---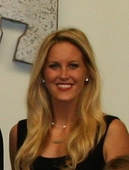 M'Call Marcum developed the love for dance beginning at the age of 2 years old. Growing from a toddler to a teen, her dance education continued at The Dancer's Academy. Mrs. M'Call started her student teaching under Mrs. Lana in 2005 working with students in ballet, pointe, tap, tumble, and hip hop. Once she graduated high school she then attended the University of Tennessee in Knoxville, where Mrs. M'Call began her education in Health and Nutrition, while she also took Advanced Ballet and Jazz Technique Classes from the University. Once she completed her Bachelor in Science degree from the University of Tennessee in 2011, she then returned home to her true passion, dance instruction. She became a licensed Zumba insructor in 2013. Mrs. M'Call has since furthered her training in dance by attending the Chicago National Association of Dance Masters Training School under the instruction of master teachers such as Melissa Anderson, Richard Ashworth, Michael Foley, Tom Alexander, and Tom Ralabate. On July 14, 2014 she excelled in great measure the examinations to be certified by the Chicago National Association of Dance Masters in Ballet, Tap, and Jazz Instruction and Technique. Mrs. M'Call's heart is full all because of her students; she adores and revels in the confidence, discipline, and life lessons that dance provides for herself, her students, and her studio.


---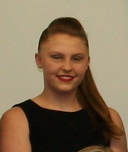 Riley Armstrong
---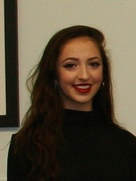 Ella Vernali
---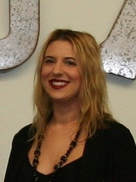 Bridgette Birk
​

---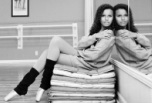 Nia Hale, began at The Dancer's Academy as a very young dancer and entered as a third generation student. In previous years Ms. Nia's aunts and even her talented grandmother have danced as students on our studio floors. She is a graduate from Goodpasture Christian School and currently studies Communications at University of Tennessee Chattanooga. Ms. Nia brings energy and fun to every dance class. She auditioned and studied with the Radio City Rockettes in New York City in 2014 and has received an invitation to return for this coming year.
---

Sandra Lion, member of National Teachers Association since 1993. She has been on staff at The Dancer's Academy since 2005, instructing classes in Ballroom, Clogging, Western, Line Dance, and Mixers. Ms. Sandra served as dance instructor and choreographer at Davidson County Adult Education and Opryland Convention Center Entertainment and Group Activities. For many years Ms. Sandra hosted the television show "The Christian View" Ministry filmed weekly at The Dancer's Academy. She also volunteers at Senior Citizen Centers and Nursing Home Centers using dance as entertainment and activities. She has such tremendous faith and love for the Lord, she brings that love, energy, and positive attitude to every class.
---

Jean Doyle, yoga instructor

---

2017-2018 Important Dates to Remember
~~~~~~~~~~~~~~~~~~~~~~~~~~~~~~~~~~~~~~~~~~~~~~~~~~~~~~~~~~~~~~~~~~~~~~~~~~~~

July 31, 2017- Registration Day (2:00 pm until 4:00 pm)
August 14, 2017- Fall Semester begins
September 4, 2017 - Labor Day Studio Closed
September 18-22, 2017- BRING A FRIEND TO DANCE WEEK
October 16-20, 2017- Favorite Sports Team Week (wear your favorite sports team colors!)
October 25-31, 2017- Halloween Week (wear your Halloween costume over your leotard)
November 3, 2017 - Fall Fall Out: Studio Wide Sleepover!!!
November 23, 2017- Thanksgiving Day: STUDIO CLOSED
December 1, 2017- ALL RECITAL COSTUME FEES DUE (in order to participate)
December 1, 2017- 36th Annual Christmas Party
December 21 - January 3 - Closed for Holidays! Merry Christmas and Happy New Year
January 4, 2017- Studio Opens ( Return from Holiday Vacation)
January 15-19, 2018- PJ Week (Wear your favorite pajamas over your leotard)
February 12-16, 2018- Week of Love ( Dress in Red and Pink colors)
March 12-16, 2018- Wacky Tacky and Lucky( Dress in Green colors)
April 16-20, 2018- Showbiz Throwback (wear any old recital costumes in preparation of our Spring Show!)
*Please note: The Dancers Academy is normally closed due to inclement weather when Davidson County Schools are dismissed early or closed for that day. There are times when the road conditions improve throughout the day. Always check The Dancers Academy website or facebook for final decision regarding class cancellation.